Manchester United have started to find their form in recent games, with the attacking quartet of Jesse Lingard, Juan Mata, Anthony Martial and Wayne Rooney looking particularly impressive.
Standing still is not in the club's DNA, however, with the Metro reporting that they will target £40m-rated Watford striker Odion Ighalo during the summer.
ODION IGHALO
If this fee is correct, then it would be a truly ludicrous signing for the Red Devils to make, but if they can get him for between £15m and £20m, then it would be a very different story.
The 26-year-old has been an absolute revelation since moving to English football at the beginning of last season, scoring 34 times in 60 league appearances for Watford:
POS:

FWD

AGE:

26

Y

7

M

HEIGHT:

6

FT

2

IN

WEIGHT:

11

ST

0

LB
CH

|

Watford

|

14/15

15/16

|

Watford

|

PL

GOALS

ASSISTS

GAMES

GAMES

ASSISTS

GOALS

AUG
SEP
OCT
NOV
DEC
JAN
FEB
MAR
APR
MAY
TOTAL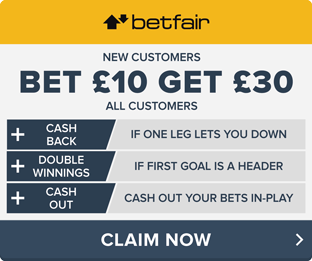 Just three of those goals arrived in his first 16 outings, so the Nigerian international has actually netted 31 times in his most recent 44 league games.
Strong, mobile and with a fair amount of skill, Ighalo has scored twice as many Premier League goals as Wayne Rooney so far this term:
Odion


Ighalo
versus

Wayne


Rooney
FWD
POSITION
FWD
26

Y

7

M

AGE
30

Y

3

M

6

FT

2

IN

HEIGHT
5

FT

10

IN

11

ST

0

LB

WEIGHT
12

ST

0

LB
PL

|

WAT

|

|

MNU

|

PL
06/15 - 06/16
06/15 - 06/16

STARTS

MINS
PLAYED

GOALS

ASSISTS

OPENING
GOALS

WINNING
GOALS

HOME
GOALS

AWAY
GOALS

1

HEADED
GOALS

GOALS
R/L FOOT

MINS
PER GOAL

TOTAL

ALL PREDICTIONS FOR SUNDERLAND V MANCHESTER UNITED

Below you will find all of our predictions for the Sunderland v Manchester United match, along with the best odds and the latest bookie sign-up offers. Recent form and fixture history can be found using the arrows to the left of each bet.

SUNDERLAND

v

MAN UTD

Sat 13th February - 12:45 - Premier League -

SUNDERLAND

v

MAN UTD

Sat 13th February, 12:45

Premier League

FORM AND PREDICTIONS

All odds are correct at the time of writing, though they remain subject to change.

THE ACCA SMACKER & PUNTERBOARD

Put together your own winning bets by clicking on the percentage predictions in our 'Acca Smacker' beneath or scroll down further to follow our top punters and take advantage of their latest live bets. Our Kickoff users have generated some incredible profits in the last 30 days, so why not sign up now and bet your way to the top of our leaderboard?

| | BETTOR | WINS | PROFIT | YIELD | FOLLOW |
| --- | --- | --- | --- | --- | --- |

VIEW MORE

GET ALL OF KICKOFF'S GREAT FEATURES ON OUR MOBILE APP

You can get all of our great features in your pocket and on the go by downloading the KickOff app. Simply click on either the Apple or Android images below to get downloading.

REGISTER NOW TO GET EXCLUSIVE BENEFITS

Register with KickOff.co.uk to get access to our exclusive free service tracking all your accumulator bets and their outcomes, get free live in-play predictions from across Europe's biggest leagues and get all the live in-play stats and scores. It takes less than 30 seconds to register and is well worth your time, simply click the image beneath.

This entry was posted in Archive, General