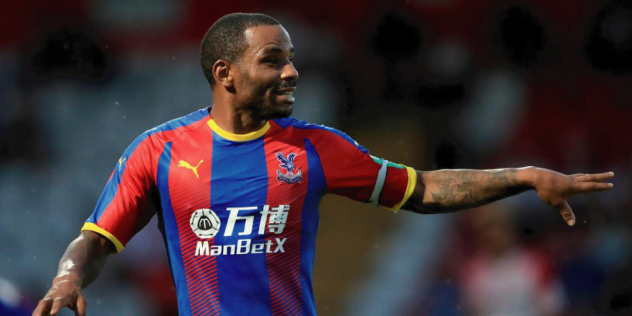 Tipster 101: How to Bet Smart on Football
By Ashley Salek - Feb 25th 2020
Are you tired of placing bets and always losing money to the bookies? Has your Saturday escape become an afternoon of frustration at handing over cash and never winning anything in return? This doesn't always have to be the way!
Since games, matches and sports are unpredictable, there is no absolute concrete way to guarantee a win and it does involve a little bit of luck. 
However, there are some betting tips and tricks that will help you to minimise the risk and bet smart on football. 
Why Football Betting is So Popular
Football betting is a worldwide industry worth billions, but what is it about the football markets that make it so popular? 
The football pools started almost 100 years ago. Within months of the first wager being placed, the global phenomenon had taken over with hundreds of thousands of hopeful football fans flocking to their local high street bookmakers with the aim of winning the jackpot. 
The Chance to Win Big 
It's no secret that punters place bets to win money first and foremost. That's the whole premise of the industry, right? 
But whether you're betting to win money or just to have fun and make a game more exciting, football betting is particularly popular as it might seem easy to gain a quick win as football fans usually have excellent knowledge of the players, teams and leagues, allowing them to make educated guesses on match results. 
Different Types of Football Bet
Since the introduction of online betting sites, the number of different football markets is so extensive that it can be somewhat overwhelming if you are a new punter - exciting, but overwhelming. 
Once upon a time, only single bets and pools were legally allowed, whereas now, the number of different types is staggering, which is exciting for punters. But, before you dive in, you must familiarise yourself with the different types of bets and when to use them, especially if you want to be successful.
Some of the most popular bet types on the football markets include;
Double Chance 

Correct Score
Excitement During Play
As a football fan, it's almost a given that you animated during the play of a match, especially when it's your team playing. But when you have a stake riding on a certain team to win - or draw - you become further immersed in the game and excitement levels go through the roof. 
Placing a stake on a football match is a great way to feel involved with the game. It also means that tension is also heightened, especially as you near full time. 
Friendly Competition Between Friends & Fans
What's more thrilling than a bit of friendly competition among fellow football fans and friends who support opposing teams? 
Friendly competition is fun regardless of the event, but when money is involved, everybody's competitiveness is heightened to new levels, especially during major footy events such as the Champions League or Premier League - sounds good to us!
But Can You Always Win?
There are no certainties and definites when it comes to sports betting. Whether you've laid a stake on horse racing, rugby, basketball, tennis or football, anything can happen before that final whistle blows. 
From a team's star playing becoming injured, the underdog team revelling in their home ground advantage, to players struggling in certain weather or atmosphere conditions, there are no winning guarantees in sports.
Our 5 Top Tips for How to Win on Football Betting 
Unfortunately, there is no magic answer to 'how to always win football bets?'. 
However, we have compiled five of our top tips and football betting strategies that could increase your chances of winning a football bet by teaching you how to play smart and minimise risk. 
1. Research Before You Bet
Doing thorough research is always advised, even if you are a professional punter, but especially if you are new to the industry. This means researching the sporting event in question as well as the betting market.
You should have in-depth knowledge of the sport and more specifically, the team you are placing a bet on and their opponent. The form of the team and the players are absolutely crucial to the potential outcome of the match, so you should focus on the little details as much as the big.
What is the quality of the team selection, are the best players on the pitch? Are there any injuries amongst the players? What are their past results, have they had a lucky streak or have they won previous matches with ease? All of this and more should be considered to minimise risk when placing football bets. 
2. Keep Track of All Bets Placed
Keeping a record of all of your previous bets and their outcomes is pivotal for football betting. 
By recording all of your histories, you can analyse your past performance and find any correlations, as well as figure out what strategies do or do not work for you.
Some things to note down when recording your history are:
Which bets you've won or lost

The bookmaker you used

Your stake on the bet

The overall profit or loss from each bet
3. Find the Best Available Odds
Bookmakers' odds will fluctuate in the run-up to a big football league or match. If you place a stake on a team and the bet comes in, you want to make sure you win the highest amount of money possible, so shop around the different bookies and online exchanges to find the best odds.
We also recommend looking out for different bookmakers offers, such as free bets, in-play betting or enhanced odds, for example. 
4. Remain Impartial When Football Betting
It's easy to see your favourite football team in a draw and have the urge to bet on them to win out of sheer hope and support. But unfortunately, hope won't always win you a football bet.
If you have carried out thorough research and a full football analysis and it looks like your favourite team is most likely to win, then it makes sense to place a bet, otherwise, we strongly advise against betting with your heart.
You should analyse both teams equally and thoroughly. Place your bet based on your analytical findings and not the result that you are just wishing for. 
5. Follow KickOff's Tipster Community
The secret is to use football tipsters to your advantage. 
Follow, copy and track - it couldn't be simpler, when they win, you win!
Here's a look at how to profit off others' success.
Our Tipster Community
At KickOff, you are the football tipsters. We have an extensive community of bettors - all ranked and tracked in a leaderboard.
What Does This Mean For You?
This gives you the chance to profit off the success of others in the community. This is the home of free football tips, so there are many bettors making long-term profits!
This is handy for those who are beginners, or who are unfamiliar with a particular market. It can also help you avoid many of the football betting mistakes many punters encounter.
Of course, there are no guaranteed wins. But, this is a clear way to piggyback off of others who have high success rates.
How Does It Work?
Every tipster has their place on the leaderboard - ranked most successful to least (calculated by highest all-time profits). After that, you have the freedom to use this information as you choose.
See The Bets
First things first, you're given the option to view their live bets. This includes:
Individual odds

Accumulator odds

What the returns are

Number of folds
This allows you to make an informed decision when choosing your tipster.
View Their Profile
Like the look of a particular punter? Don't forget to check out their profile as well. Here, you'll be able to see their previous settled bets, how many they've placed, and which markets they've had the most success in.
Follow your tipster to see everything from their profit to yield.
Copy Bets
If you choose to, you can even copy some selections, or their entire betting slip and paste directly into yours, so if they continue to win, you might too!
Remember, you don't have to copy their slip exactly, but can pick and choose the parts that suit you.
Track Live Bets
We also give you the option to track bets live. All selections and changes can be seen in real-time.
How to Win Money Betting on Football
Worried whether you can trust your tipster? Click the chevron on any prediction in a bet slip to view form statistics and other data. This will help you see why your tipster made the decisions they did.
Of course, this needs some understanding of football betting on your part. So, here's some advice on how to win football bets
Find Your Market
From correct score tips to win to nil, we offer predictions across a large variety of betting markets.
Some of these will have more lucrative odds, but this may make them harder to predict, so there's greater risk. Meanwhile, others will have shorter odds, but a better chance of a winning outcome.
Do Your Research
Always avoid betting blind. 
Research is key to ensuring long-term profits and success. Ensure the predictions you follow look at a range of stats, including:
Current form

Match history

Attack/defence statistics
Build An Accumulator
Why not maximise your potential winnings by placing an accumulator bet? Multiple selections mean the chance of a greater profit at the end.
Use our football accumulator tips to help point you in the right direction. This should give you the best chance of success.
Worried one leg will let down an otherwise perfect accumulator? Acca insurance has got your back.
Stay On Top Of The Game
Nothing is set in stone in sports betting, which is why you need to keep your eye on the ball (pun intended).
Pay attention to today's football tips, latest transfers, as well as any injuries. Sometimes, the unexpected happens, but the more you know - the better.
Become a Football Tipster
90% of winning tipsters are pro members - so why not join our community?
Registering with KickOff unlocks a number of benefits, including the chance to copy and follow tipsters. You'll also receive unlimited access to our tips and predictions.
If you're ready to get started, it couldn't be simpler.
This entry was posted in Best bet articles, Football Tipsters