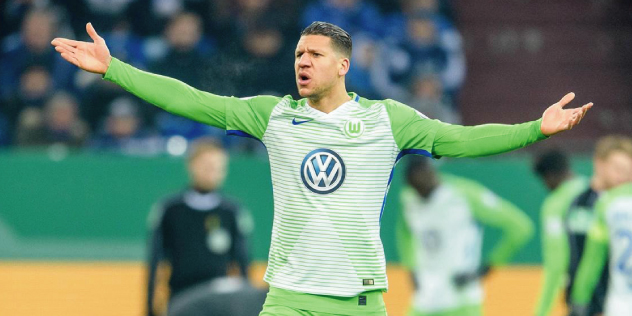 BTTS Meaning In Betting: Tipster 101 Terms Explained
By Ashley Salek - Dec 12th 2019
BTTS is hugely popular with football punters.
While straightforward, when played right, this market can offer an experience like no other.
To help you get the most enjoyment out of it, here's a handy guide to BTTS meaning, rules and tips.
What Does BTTS Mean In Betting?
So, what is BTTS and how does it work when it comes to sports betting?
Often referred to as Both Teams to Score, if you back 'yes', it means you're betting that both sides will score across 90 minutes.
Your bet will come in regardless of who wins, or if the game ends in a draw. The total amount of goals scored is also irrelevant.
If you selected 'no' and neither team scores, your bet will also come in.
Example
So, what can you expect when you bet on a 'both teams to score' bet?
Let's take a Champions League game between Liverpool and Barcelona. If you back a BTTS bet, you need both teams to score at least one goal in the match.
Why Is This Bet So Popular?
Particularly in games such as Premier League matches, the chances of both sides scoring are extremely high.
The bet is valid until the final whistle is blown, but early scorers could win the bet quickly into the game.
Therefore, while the BTTS market is an exciting one, it can be a safer option than that of correct score, for example. This can make it a popular choice among punters.
What is BTTS and Win Betting?
This is a variation of the both teams to score market.
It works in much the same way, however you must also correctly predict the outcome of the game itself for your bet to come off. Your options include:
Yes and Home Win
Yes and Away Win
Yes and Draw
No and Draw
No and Home Win
No and Away Win
As Both Teams to Score and Win can be tougher to forecast, you can often find higher odds.
BTTS in Both Halves
If odds look less lucrative, this is another option for keen bettors, allowing them to find a slightly more rewarding bet.
Essentially, you're backing the two teams to score at least one goal in the first and second halves.
If both teams score in the first and second half, punters can find some tasty profits. However, bear in mind this is usually a low chance, high odds market.
This is because it requires a number of goals to be scored, making it more difficult to win.
BTTS and Over/Under
Combining BTTS and over/under betting markets allows you to not only predict that both teams will score, but the amount of goals scored.
BTTS Tips
Following free football tips can help you place a well-informed bet and ensure you're not going in blind.
While nothing is set in stone in football betting, tips can give you the best possible chance. Here are some specific to the Both Teams to Score Market.
Place an Accumulator Bet
A BTTS bet can be a solid choice when placing an accumulator. When an accumulator bet comes off, you can significantly increase your winnings compared to a single bet. It also makes for more exciting betting.
If you're worried about where to start when it comes to building an acca, use football accumulator tips to guide you.
Look at Poor Clean Sheet Records
Often, you're looking for clean sheet records when backing a bet. However, you want both teams to score, therefore look closely at the goalkeeper. Are they prone to letting one or two hit the back of the net?
Consider the Teams Playing
Usually, this bet has the best chance when there's a level playing field. If one team is significantly better than the other, or has a top striker, your bet has less chance of winning.
Research Your Bookie
All online bookmakers offer different odds and rules, therefore it's important to do your research, don't simply go with the first one you find.
Take Advantage of Free Bets
From free bets to enhanced odds, there are many ways to make money at the bookie's expense. Using these to your advantage can help you win more while spending less.
Become a KickOff Pro
If you want a winning edge, we've got just the thing you need. Our pro members get exclusive benefits, such as the chance to follow our best football tipsters and unlimited access to tips.
If this sounds good to you, why wait any longer? Register with KickOff today!
This entry was posted in Beginners Betting, Best bet articles