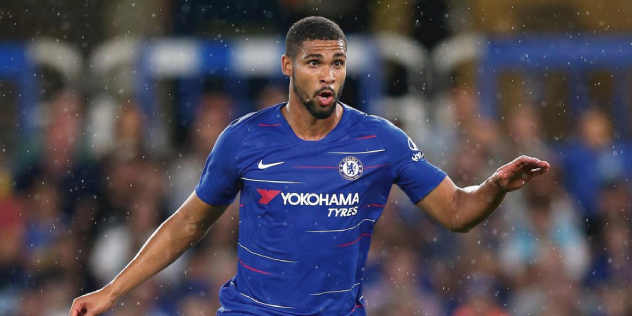 Tipster Advice 101: What Does Draw No Bet Mean?
By Ashley Salek - Dec 18th 2019
Want to completely remove the option of a draw from a football bet? 
Looking for a level of protection when betting?
This market is a popular choice among punters. However, for some, they're still unsure what it's all about. 
To help you get clued up, we answer the question 'what does draw no bet mean?'
What is Draw No Bet?
Draw no bet markets are common in sports betting, and hugely popular among punters. It allows bettors to back a particular football team as normal, but if the match ends in a draw, their stake will be returned.
Example
Still unsure how the bet works?
Let's say Manchester United are playing at home against Tottenham. If you back them and they win 1-0, your bet wins. However, if the football match ends 1-1, you'll get your money back. If you backed Tottenham to win, your bet will have lost. 
Essentially, you need to bet on either a home or away win.
Why Is This Market Popular?
You aren't limited when it comes to choice here. The draw no bet option can be found across a variety of markets and matches, including Premier League betting. 
What's more, all the best betting sites are likely to offer this market. Odds and rules may vary, however you can find it almost anywhere. 
Also, punters are drawn to the level of protection it provides, even if that means draw no bet odds aren't as lucrative as other markets. 
What are the Disadvantages?
Compared to other markets, odds for the draw no bet market tend to be lower. This isn't to say you can't find attractive winnings, however this is a general rule. 
Also, for some punters, removing the option of a draw removes some of the excitement from the game. 
Alternative Markets 
Asian handicap is often used as an alternative to draw no bet, which displays the handicap as 0. If the game ended in a draw, your stake would be returned in the same way. 
Also, double chance betting provides a level of protection, as you can cover 2 out of 3 outcomes of a football match. 
Draw No Bet On Accumulator
There are ways to maximise your potential winnings, even if odds for the market are less lucrative. Building an accumulator is one of the best free football tips for this market.
Combining multiple bets into one means you can earn more for your original stake.
If you're unsure where to start, use football accumulator tips to help point you in the right direction.
Other Betting Tips
Give yourself the best chance of success by following draw no bet tips:
Apply a Betting Strategy
There are a number of different strategies you can apply when betting in this market. However, you need to know the difference between a good strategy and a bad one.
Consider When to Use
Consider carefully when to use this market. Your options include:
When you think a draw is a possible outcome (reduce the risk of losing)

If you want to bet on the underdog

If the favourite is losing in-play 
Do Your Research
Look closely at the stats and data, keeping an eye out for patterns.
For example, the home team may have an advantage, but how have they been playing recently? How many clean sheets have they kept? Do they have a bad track record against the team they're currently playing? 
Become a Pro
If it's a winning edge you're looking for, consider becoming a KickOff pro. You'll get unlimited access to all the latest tips, plus the chance to copy tipster bets.
Register with KickOff today and unlock the benefits now!
This entry was posted in Best bet articles