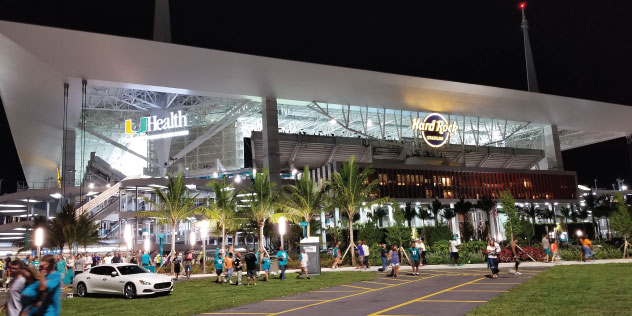 Super Bowl LIV – Kansas City Chiefs v San Francisco 49ers betting tips and predictions
By timgarrett - Jan 30th 2020
As American Football continues to gain popularity in the UK, more and more Brits are taking the leap and deciding to forego sleep in order to watch the Super Bowl between the Kansas City Chiefs and the San Francisco 49ers, which is set to air at 11:30 BST on Sunday the second of February. These increased viewing numbers come with the added benefit of more betting markets available to the average punter than ever before- 250 to be exact (at time of writing on bet365). These markets range from bog-standard bets such as the points spread (currently Kansas City are -1.5 point favourites) to the weird and wonderful world of proposition bets (or "prop" bets as you will often see them listed) where you can bet on things such as the colour of Gatorade the winning coach will be doused with.
Now, as intimidating as the sheer range of available bets is, there is certainly value to be found for the intrepid few who donate the time and effort examining the different options available. Currently, it is hard to see any value in the major markets. Kansas City have bounced between -1 and -1.5 in the spread which seems entirely fair in what looks to be a 50/50 game (my calculations have KC as 1.8-point favourites, which doesn't provide enough value to be a plus money bet at 10/11). As for the total, the money has been flooding in on the over- raising the opening line from 51.5 to 54. This is a tricky number because it is so high above the average points in an NFL game that it is hard to find a statistically valid method that suggests this game will go over. Yet, both teams have an overwhelming amount of evidence backing up their ability to score points and there is very little to suggest this game will be an exception- it is probably best to stay away.
It does appear, however, that there is a lot of value that can be found when examining the player props that are available. These allow you to decide if a player will outperform a given number for a variety of statistical categories (an over under yards/receptions/completed passes etc for a given player). Below, the choice bets are laid out for each team.
San Francisco 49ers
The 9ers are an interesting case because, at this point, only Kyle Shanahan knows what version of the offense we will get to see on Sunday- will it be the historically run heavy offense we have seen to date in the playoffs, or will it be the more balanced attack SF relied on throughout the season? The uncertainty regarding this is baked into the lines related to the San Francisco passing attack. However, when we look in more detail at how the 9ers have approached games against high scoring offenses- this picture becomes more clear. A staple of Kyle Shanahan's career has been his approach to games where his team is an underdog. Unlike certain coaches, he recognises that, for an upset victory, you have to be more aggressive then you would be normally. This year, in all games, Jimmy Garoppolo averages 221.3 passing yards per game, which puts him slightly below the bookie's line for his passing yards on Sunday (which is set at 238.5). However, when you look at games the 9ers entered as underdogs, that number goes to 241- a number which is deflated by the large leads SF gained in several of them. In one score games (where the 9ers had to stay aggressive, as they will have to if they are to keep pace with the Chiefs offense) Jimmy G passed for an average of 274 yards, suggesting he should comfortably cover 238.5 yards at 5/6. However, that isn't the only chance Mr. Garoppolo has to win you money. In the same subset of one score games used above, the number of passes the 9ers attempted skyrocketed from 29.8 to 37.4. Using his 2019 completion rate of 69.1% that number translates to 25.8 completions suggesting that betting Jimmy Garoppolo to go over 19.5 completions at 5/6 is a smart bet.
This increased volume of passing should have far reaching effects on the rest of the 49ers passing attack too. That being said, I would air on the side of caution in the case of George Kittle as there is a strong possibility that he sees the Chief's star cover man, Tyrann Mathieu exclusively which could put a damper on his performance. Rather, I see most of the passing production running through San Francisco's secondary receivers. Emmanuel Sanders going over 44.5 yards at 5/6 seems like great value given his target share of 18.3 percent this season and they high volume of passes we expect Jimmy to throw. Moreover, getting 6/5 for Sanders to go over 3.5 receptions may well be the steal of the week. Lastly, Deebo Samuel had a similarly high target share at 18.1% which, combined with the fact he is likely to be matched up with the sluggish Bashaud Breeland, suggests Deebo will comfortably cover 55.5 yards at 5/6
Kansas City Chiefs
Unlike the lines for SF, the numbers that have come out for the Kansas passing attack seem to be about right. It is understandable that the bookies are downgrading the Chiefs attack, given the lofty numbers the San Francisco defence has put up this year. That being said, Patrick Mahomes and co. have given us little reason to doubt them, even when matched up against an above average defence. Against teams with a top 10 defence, the chiefs have only scored 1 less point than their season long average. On top of this, they have not been afraid to pass, with Mahomes averaging 33.5 attempts against top 10 passing defences. Due to this, it seems that the lines for Mahomes are pretty sensible.
Where value can be found for the Chiefs attack is in the distribution of the passing yards. The 9ers have two very good cornerbacks – Sherman and Williams- yet the third corner has been exposed as of late. Add to this the fact that they line up in the exact same spot on every play (Sherman has played 98% of his snaps to date at left corner) and you would have to expect a mind like Andy Read to scheme some mismatches against whoever SF decide to start at right corner. This idea is not conjecture and it has shown up in a major way in recent games. In 5 out of their last 6 games, the 9ers have given up at least 80 yards to their opponents leading receiver. This apparent weakness, combined with his ability to beat this line with a single catch, should send Tyreek Hill over 75.5 yards at 5/6. Conversely, if Tyreek is going to feast against a weaker corner back, someone is going to have to line up across from Richard Sherman. It seems likely the Chiefs may choose to nominate Sammy Watkins for this daunting task which may well lead to him going under 48.5 yards at 5/6.
The Big Picture
I mentioned above that there is limited value on any of the major markets for this game. That being said, if betting on individual players is not your thing, there are still good bets that you can make. If you feel you have to bet on the overall outcome of the game- there is good value teasing the Chiefs to +3.5 at 1/2 (this goes through the key number of 3 points, which is the margin of victory in 14.9 percent of NFL games) Additionally, if you think the Chiefs are going to win the game, Mahomes to win MVP at 1/1 is a good way of increasing your odds- quarter backs have won the MVP 10 of the last 15 Super Bowls and it is unlikely Kansas win without Mahomes having a good game.
Lastly, while the overall total lacks any value, there are certain markets that have not caught up with the inflation the main market has seen. KC to score over 13.5 in the first half at 5/6 is good value (they have averaged 17.6 this year, even when you include the games during which Mahomes was injured). Beyond this, given that we have two of the foremost offensive minds in football calling plays (and they have an extra week to scheme up their offense), it should be expected that both teams come out of the gates firing on all cylinders. Due to this, BTTS in the first quarter at 1/1 is a good bet. If you are scared by the 9ers defence, San Francisco over 5.5 in the first quarter at 5/6 is a good alternative, when you consider they have averaged 6.7 this season. Lastly, for those of you who like a long bet, I would consider 9ers- Chiefs HT-FT (9ers to win the first half but lose the game) at 13/2. This is tempting due to the Chiefs explosivity as an offense (led the league in long touchdowns and plays over 20 yards). This explosiveness points to their ability to come back when needed, as evidenced by their comeback wins in both rounds of the playoffs. To extract the most value out of this, however, it may be best to bet on them in play if they go down early- I was lucky enough to get 3/1 before their comeback against Houston, a situation that could well repeat itself on Sunday night.
By Ethan Summers
This entry was posted in Best bet articles