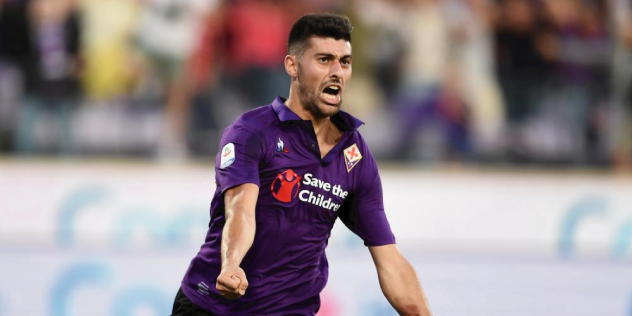 Tipster 101: What Does Cash Out Mean?
By Ashley Salek - Feb 19th 2020
What Does Cash Out Mean & When Should You Use It?
Betting is a very competitive market, and how do you stand out in a saturated industry? Well, you've got to be innovative, creative and somewhat generous if you want to entice new customers away from your competitors.
One bountiful tactic that works particularly well for bookies and online betting sites is random windows of in-play betting.
The biggest attraction of in-play betting is the option to 'Cash Out' your bet before the event has even finished. 
So, if you're curious what this means, how does cash out work and why do bookies have cash out offers, you're in the right place!
What is Cash Out?
Cash out is a feature of in-play betting that lets you withdraw your profits early if your bet is winning, or if you're not having as much luck, it allows you to save some of your initial stake - all before the event has finished and the final result has been decided. 
Cash out offers are based on the live market price and are extended to punters in real-time. It's available on singles and multiples bets for most sports, but cashing out is particularly popular with football betting, horse racing and other sports where the predicted end result can completely flip in an instant. 
If you have placed a bet that you are becoming wary of, or if you are starting to predict a loss, the option of cashing out might seem like a lifeline. The money that a bookmaker offers on cash out depends on the state of the game in that exact moment, so it is difficult to predict the money you will receive for early cash out. 
It might be that you get back less than your initial stake, or it could work in your favour and you could gain a nice profit. As the chances of winning or the end result become more obvious, the cash out amount will fluctuate to reflect this, or the option could be removed altogether at the bookie's discretion, especially if there are only a few minutes left until the end of the event. 
How is Cash Out Calculated?
As you might have guessed, a bookmaker isn't going to throw cash at you haphazardly. Cash out offers usually appear when the bookmaker believes they will be better off at the end of it. However, that doesn't mean you can't profit from cash out, profiting is quite a common scenario.
With that said, there is quite a strategic formula for bookies calculating cash out:
A fair Cash Out = Possible Winnings (divided by) Current Odds
This formula as a working example is:
Liverpool was backed to win the Premier League with an initial stake of £60 with odds of 5.00. This equates to a total potential profit of £300. 
If the odds dropped to 2.50 midway through the Premier League and you want to use a Cash Out, the fair Cash Out calculation would be £300 ÷ 250 = £120
The cash out price could be £105, meaning you could miss out on a potential £15, but you will still be up £45 on your initial £60 stake.
Which Bookmakers Offer Cash Out and Why?
There are a couple of reasons why bookies might choose to offer cash out as part of their in-play betting. The first being it might save them some cash. 
While there's every chance that you will still profit on your initial stake, cash out usually fairs well for the bookmakers too, as it sometimes means they have to fork out less money to the punters. Another benefit of cash out for the bookies is that it often entices new customers to bet in their betting shop or website.
But which bookies offer cash out? While most of the prominent bookies in the industry allow cash out as an in-play betting option, not ALL have been converted, yet. 
Here are some bookmakers that offer cash out: 
Bet 365

(also offers partial cash out)

Betfair

(also offers partial cash out)

BetVictor

(also offers partial cash out)

Coral

(also offers partial cash out)

Paddy Power

(also offers partial cash out)

Ladbrokes

Betfred
When Should You Cash Out?
There is no right or wrong answer to this question, and certainly no science behind it. There are some occasions when it's recommended to bank your profit early, and some when it's best to hang on; but nobody is to know for certain. 
Some key points or times when you might want to consider cashing out early are:
Waiting on a final match in a large accumulator: You're sitting on the big bucks in your 7-fold accumulator, or so you think. It's all going well, then the final match arrives and you suddenly begin to seriously regret your decision. Now would be a good time to check your betting account and see what the offer is for early cash out. Now is the time to weigh up how gutted you would be if your final leg let you down and you missed out on the £250 early cash out option. 
Down to the last minutes: You have 20 minutes left in your acca, your penultimate match has just nudged you closer to an accumulator payout, but your final match is looking like a very close call and you backed the away team to win. If the previous 6 teams in your 7-fold acca have all come in, and your final 20, 15, 10 minutes are looking tight in your final match, you should really consider checking out the early cash out winnings and getting out with a profit while you can. 
When the offer is too good: If the match is looking doomed from the start, or you're second-guessing your decision based on some new information or news coming to light, if cash out is available to you, you might as well take it!
See how our pro football tipsters use cash out and copy their bets!
This entry was posted in Accumulator, Betting Tips, Football Tipsters