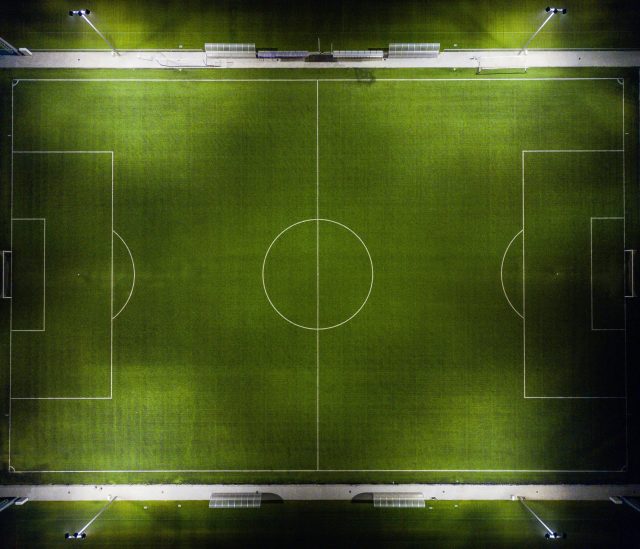 Tipster 101 Advice: Can Bookies Refuse to Pay Out?
By Ashley Salek - Feb 13th 2020
If you're a new bettor, one of your worries might be 'can bookies refuse to pay out?'.
Technically yes, they can, and sometimes they do. However, it is very unlikely and you shouldn't have anything to worry about. 
Occasionally, bookies will look for a get-out clause from paying out particularly big wins. They get away with this injustice by scouring their terms and conditions looking for any vague rules they can use to void your bet.
There's nothing worse than celebrating a huge winning bet, excitedly rushing to claim your winnings, only to be told you're not being paid. So it's worth familiarising yourself with the small print as much as possible and playing everything by the book. 
So Do Bookies Have to Pay Out by Law?
While you might be fooled into thinking, "I placed a legal bet so the bookies should have to legally payout", this is not the case. Unfortunately, there are a few ways for a bookmaker to squirm out of paying you your jackpot win. 
Of course, bookies can't decline a payout just because they don't feel like paying you and bodies such as the UK Gambling Commission will protect you from this. However, there are a number of legal excuses bookies can throw your way that makes it legal for them to refuse payment of a winning bet. 
Whether you're a frequent punter or new to the industry, its important to understand some circumstances that allow bookies to legally refuse to fulfil a winning betting slip. 
While this is not an exhaustive list of eventualities, they are among the most common for legally avoiding payout:
Breach of Terms & Conditions
First and foremost, it's important to know the terms and conditions aren't in place as a means to catch you out or to refuse payment, they are mainly to cover their own backs. 
There are a few ways that a punter can be in breach of bookmakers Ts and Cs, and even a quick skim of the small print should keep you as safe as possible from an unintentional violation. 
Not exclusively, but some common ways bettors fall foul and encounter a refusal of payment include:
Offer Abuse:

Exploiting free bet offers is the most common form of offer abuse. If you use multiple free bets to back different outcomes on one event to guarantee a profit, the bookie will probably reject payout 

One Account:

Similar to offer abuse, if you are using free bets or any other offer as a new or existing customer, you will only be allowed one account per person

Official Result:

A settled bet will be based on the result announced immediately. If the team you have backed later wins by default or technicality, you might not be paid
Some other frequently abused phrases to keep an eye out for in the Ts & Cs are:
Account Verification; System Bets; Underage or Illegal Persons; Third-Party & Syndicate Betting; Fraud; Payment Issues; VPN's; Betting from Illegal Countries
Palpable Error
Palpable error is a bookies term for a very obvious mistake, also sometimes seen as 'Palp'.
Because the phrase 'Palpable Error' or 'Palp' was often misunderstood by punters, or not obviously clear, in 2008 the Independent Betting Adjudication System - IBAS - demanded a phrase change to make the rules clearer. 
While some betting sites took this on board for the benefit of their customers and now use phrases such as "Obvious Error", Palp and Palpable do still appear on some betting sites and in high-street bookies.
A common Palpable Error is the bookies advertising the odds the wrong way round. For example, if a Premier League draw is Man City vs. Swindon and the odds for Man City are 10/1 and Swindon is down as 1/15, that is an obvious mistake in which the bookies can void the bet. 
The bookies should always notify you of their mistake as soon as possible and void the bet. This also gives you the chance to decide if you want to change your bet to the correct wager or not. If the bookies only realise after the bet has settled, they are allowed to pay you at the correct odds. 
Uncertainty on the Bet You Have Placed
You'll be surprised to know how many punters have the payout for their winning bet refused after they have turned up to claim their jackpot, only to find its not actually a winning bet! 
Being completely clear on the bet you have placed saves a lot of disheartenment and a lot of awkward conversations with the bookies. Sometimes the mistakes are genuine and the punter is at fault for one reason or another, but there can also be a bit of grey area around betting uncertainty. 
What is the Maximum Bookies Can Payout in Cash?
Finally, what you've been waiting for, you have placed a bet and won that big jackpot win! 
You excitedly make your way to the bookies, betting slip in hand, ready to claim your winnings as a juicy stack of cash. But when you get there, you find out you've been so successful that you've actually exceeded their maximum cash payout. 
In these instances, you're made to wait until the next working day - how frustrating - and the rest of your winnings will be paid in the form of a cheque; not an ideal situation for most amateur punters.  
The maximum cash payout varies between each bookmaker and the exact figures aren't that easy to get hold of. 
Coral
Coral seems to be one of few bookies that will make unlimited cash payouts to winning bettors. Within Coral's Ts & Cs it does state that winnings can be paid in cash or cheque. 
As large amounts of cash are not kept on-premise for staff safety, winning bets over £10,000 might have to be paid part cash, part cheque. However, if the bettor is willing to wait, they can claim the remaining cash at a later date or at another Coral branch. 
Betfred
A maximum cash amount for a winning bet payout is not mentioned in Betfred's small print. So it would seem if you place a winner in a betting shop you should be okay to claim your cash, regardless of the amount.
On the other hand, if you win a bet on an online betting site and want to claim the winnings in cash rather than a bank transfer, you can claim this in-store but only up to £250 per day. You will also need to phone customer service and pre-inform them about which branch you want to claim this money from.
Paddy Power
According to Paddy Power's terms and conditions, they don't have a maximum amount of winnings that you can withdraw. Paddy Power offers a unique cash card service that links to your online account. Any winnings can be cashed onto your card, which you can then use to place bets or withdraw cash. The maximum amount of cash that can be withdrawn from your card is £1000 per day. 
Why Do Bookies Pay Out Early?
While bookies paying out early isn't an overly common occurrence, it has and definitely does happen. There have been a few high profile cases of bookies making an early payout when it has backfired for them quite dramatically.
It might seem like a strange move from the bookmakers, especially when the final results or predicted outcome is still up in the air when they make the decision to cash out. So, it often makes you wonder WHY do bookies pay out early?
We've found a couple of probabilities for the decision; 
They Want to Stop Taking Bets - Close the Market
Paying out early allows the bookies to close the market without too many repercussions or complaints. 
If bookies suspended betting on a team winning a World Cup match, for example, it would look like they were being close-fisted with their money and would probably receive a lot of complaints from disgruntled punters wanting to back a team.
On the flip side, if the bookmakers managed to achieve the same closed-market outcome while managing to appear generous to the public by offering an early payout, they're bound to do just that. 
It Generates Good Publicity
Believe it or not, a good public image goes a long way in the world of betting. 
Early payouts are a big risk, big reward scenario. If a bookmaker pays out early, it can generate a lot of good public exposure in the media and online, which in the long term benefits their profits quite significantly. 
However, there have been odd occasions when paying punters early has backfired and ended up costing the bookmaker a LOT of money.
Become a KickOff Pro
If it's a winning edge you're looking for, why not become a pro?
KickOff pro members will have unlimited access to our football tipsters advice, tips, stats and betting offers.
This entry was posted in Betting Tips