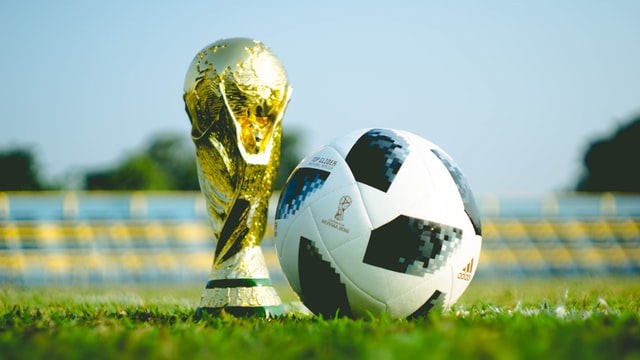 Tipster 101: What is Football Spread Betting
By Ashley Salek - Jun 23rd 2020
Football Spread Betting Explained
Most people believe that football spread betting is one of the trickiest forms of betting. This might seem true for a little while, but once you get the hang of it, placing a spread bet isn't any more confusing than most other bet types.
The biggest downfall of the spread betting market is the opportunity for loss is bigger than on a normal bet, so before you get involved as a punter, it's so important to fully understand the market, how it works and to be confident that you are only staking money you can afford to lose.
Let's take a look into football spread betting and see how it works:
How Does Spread Betting Work?
Sports spread betting is very different to the traditional fixed odds bet. Instead of placing a wager on fixed odds, the bookmaker predicts what they believe to be the outcome of the football match and then quotes what we call a 'spread'. The spread on a Total Goals Market could be 1.6 - 2.1, for example. 
After the bookmaker or betting site has quoted the spread, the punter can back higher or lower than the spread range and places a stake on each point. In a total goals market, the points that the punter is betting on will be goals. 
The size of the win or loss is calculated by the difference between the outcome and the spread offers. Both profits and losses are unlimited on financial spread betting, so this type of bet is as risky as it is exciting; you can't go into it carelessly.
Why It's Popular
There are a few reasons why the spread betting market is fast becoming one of the most popular forms of betting among seasoned punters: 
Corners Opportunities 
In traditional betting, corners are usually irrelevant. However, in spread betting, you have the opportunity to earn some extra winnings from them. The spread in Total Corners varies from match to match, but you will usually find it somewhere in the 10-12 range. Corner Supremacy is another corners-based market where you can bet on the difference in number of corners won between the two teams.
Goals Betting
The most popular forms of spread betting markets involve goals; Total Goals, Total Goals Minutes and Goals Supremacy are three examples of this.
In a Total Goals market, the spread is often 2.4 to 2.6 goals. If you imagined Chelsea and Manchester City to be a low scoring football match, you would sell your goals and place a stake per point for £10. A goalless game at this point spread stake would earn you £24.
Total Goals Minutes is based on the aggregate total minutes of each goal scored in a match and Goals Supremacy is a prediction on the difference in goals between the two football teams.
Red Card, Yellow Card or Potential Profit?
If you're confident a football match is going to be ladened with disciplinaries, you can use this to your advantage in the Total Booking Points Market in football spread betting. In this particular market, a yellow card equates to 10 points, a red card 25 points and two yellow cards resulting in a red card equates to 35 points.
This as a working example looks something like: 
The Chelsea and Manchester City spread is 37 - 40 points. You are confident that the match will feature a lot of disciplinary infringements so you place a £10 a point bet. If the match has a red card and two yellows resulting in a red card, the total bookings score would be 60, resulting in a total profit of £600. However, if no cards are handed out in the match, you lose £370.
Is Your Confidence Wavering? Trade Out!
The win or lose scenario in a spread betting can be equally as dramatic, and with football matches being as unpredictable as they are - it happens quite often where that start of match confidence QUICKLY begins to fizzle out. 
A typical spread betting company will give you the opportunity to minimise the risk of huge losses and allow you to trade out. A team might have a strong start to the Premier League, for example, so you buy against the spread with the intentions to sell if and when the spread rises. While this betting strategy minimises your potential profit, it also eradicates the risk of loss.
An Example of Spread Betting for Football
Still feeling a bit unsure about how all of this works? Let's take a look at an example of Points Betting over a football season:
Liverpool FC finishing points: 66 – 67.5
Liverpool finishing at 66 or 67 points means 66 is the selling price, and 67 is the buying price. If you buy the spread at £10 per point but Liverpool finish on 74 points, you will win £65 - £10 per point, plus £5 per half a point.
Liverpool finished on 65 points, you lose a total of £25.
If you sell Liverpool points, you have bet on them finishing with points lower than 66. 
If  again you place a £10 per point bet and they finish on 60, you will win £60 and if they finish on 70 points, you would lose £40.
Spread Betting Tips
It's easy to get over excited when the potential for profit can be so lucrative, but you must remember, the losses in spread betting can be a big blow if you get carried away. Follow our spread betting tips that will help to minimise your losses:
Start Small
This is important with any type of betting, especially if you are new to the market. Always start with a smaller stake, at least until you get used to how the game works. You might be unimpressed with the potential for profit, but you will also be more in control of your losses.
Don't Bet Money You Can't Afford to Lose
Again, this tip should be carried across all betting markets. Don't bet money you can't afford to lose, and in spread betting, the margin for loss is bigger than most so take extra care. Don't be too mesmerised by the potential profit margin.
Be Aware of Worst Case Scenarios
Before placing a bet, make sure you assess the worst case scenario and make sure it is a situation that you can afford to be in should it arise. Total Goals instead of Total Minutes is a much safer bet to place for beginners to football spread betting.
Be Fully Clear on the Market and Its Rules
Make sure you are fully aware of how spread betting works before you place and bet, and be clear on how the results are going to be calculated. Always double check that you know what you are getting yourself into, this will help you to assess the worst case scenario. A spread betting firm should be willing to clarify this for you, if you need guidance. 
Follow Expert Betting Tips from Our Football Tipsters
If you're feeling a bit more confident with spread betting and you're beginning to place more bets, or venturing into the trickier markets within spread betting, a helping hand goes a long way. Football tipsters can help you win bets, by piggybacking off their success and tracking, following and copying their winning bets. 
Our pro members have access to many extra benefits such as unlimited access to football betting tips, and the ability to follow our best football tipsters, giving you a winning edge. 
Ready to Start?
If you're ready to immerse yourself into the world of spread betting, why hang around. Register with KickOff today to start placing your bets. You can follow our score tips, best football tips and match predictions which will give you the best chance of long-term profits, or register for KickOff Pro for the extra helping hand with tips from our best football tipsters.
Fancy a Free Bet?
If you're just getting started, or even if you've been in the game for a while, you can't turn down a free bet. While some of these are limited to new customers or can only be used on certain types of betting markets, it's worth grabbing a freebie while you can, so check out our free bets and betting offers.
This entry was posted in Betting Tips, Football Tipsters