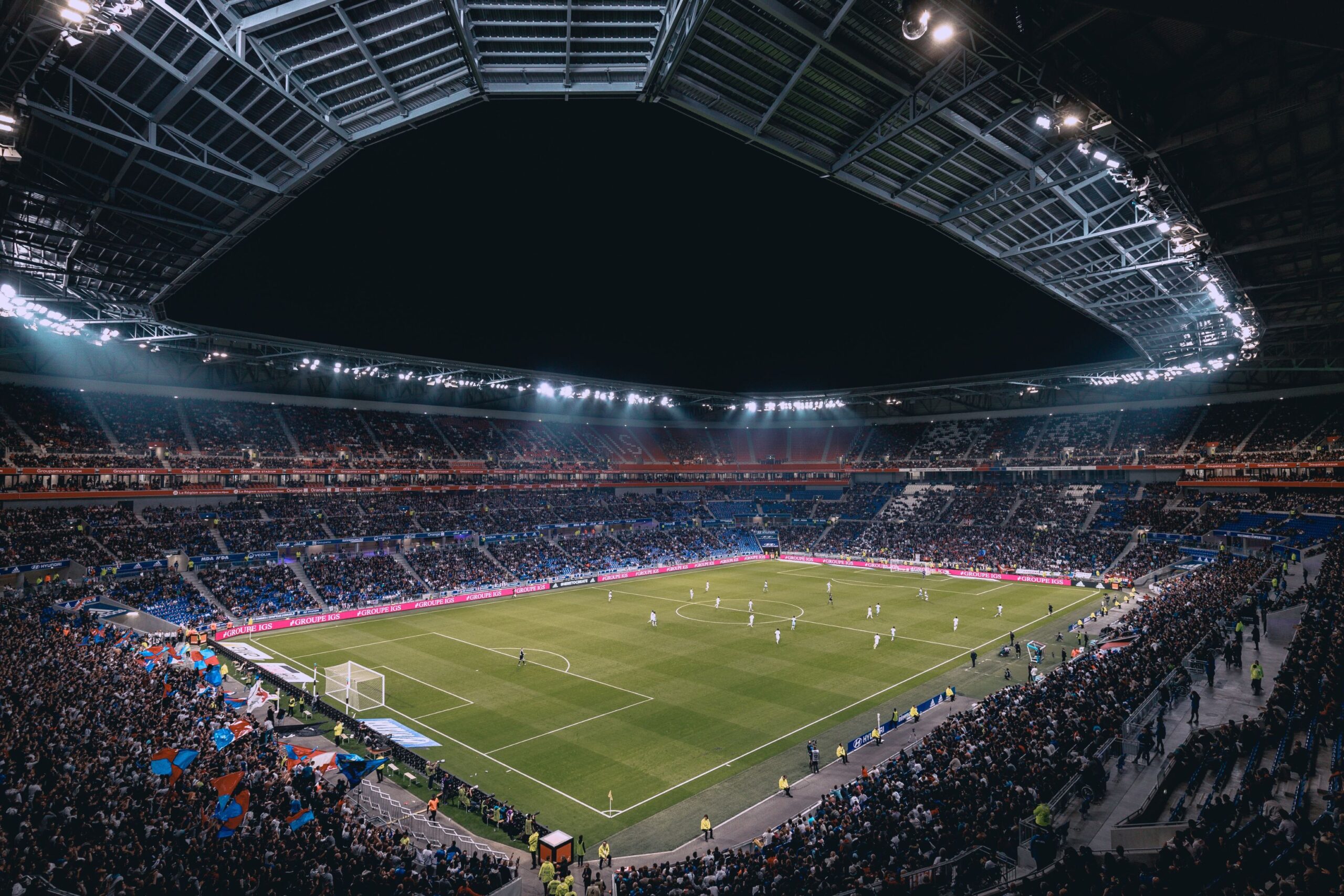 How to Win Football Betting – The 5 Step Guide
By Aled L - May 11th 2022
Are you struggling to win at football betting and tired of losing money? We've compiled years of experience and successful betting tips into one complete 5 step guide.
Here is a five step guide on how to win football betting:
Follow expert football predictions 

Stay impartial

Understand and consider all different markets

Change bookmakers and take advantage of promotions

Keep a betting record
With the end of the season approaching and lots still to play for, plus the 2022 World Cup just around the corner, there's never been a better time to get started.
Before we look at the betting strategies, it's important to remember and bear in mind that it's just not possible to win all your football bets. There are an incredible of variables that go into football betting and there's no way of predicting the outcome every single time. 
However, there are certain strategies we can use to increase our chances of winning. Let's have a look at these in some more detail.
1. Follow expert football predictions
Knowledge and experience are what makes the difference between winning and losing football bets. Those beating the bookies follow a proven strategy that works time and time again. As opposed to placing football bets on gut instinct, successful and well-practiced punters have the know-how to place bets and beat the bookmakers at their own game. 
Not only will your football betting become more profitable, following football tipsters makes your job easier, will increase your knowledge of the sport and how betting works. Essentially, everything is done for you!
Here at kickoff.co.uk, we are creating a proper community for football betting. We have a page where you can see the top tipsters and what live bets they have on right now.  They're ranked by how much all-time profit they've made, so you can be sure you're finding those tipsters with a proven track record, who really know what they're doing.
2. Stay impartial
"Don't bet with your heart" is an old sports betting adage that come to mind here and it's still as true now as it ever has been. 
Essentially and bluntly, don't place bets based on emotion. This will only lead to bad decisions and could result in losing out, in the short and long term. It's vital to stay in control and bet with your analytical brain. 
You will, and should almost definitely want your team to win. You want it so badly you even start to convince yourself it's possible. Before you know it, you believe it so much you've put your money on it. 
The bookies love this. Each week they rake in a load of dosh from amateur punters who convince themselves their relegation threatened side will beat the table toppers. 
It's advised not to bet on the team you support, unless the research, analysis and the expert tipsters suggest it could be worthwhile. Bringing emotion into the mix will almost certainly cloud your judgement, consciously or not. 
Similarly, avoid important events like derby games. The unpredictable element in these types of matches is heightened even further as there's more at stake and players may elevate their performance personally and as a team. 
If you were to bet on these events, consider the other markets. This brings us onto our next top tip on how to win football betting. 
3. Understand and consider all different markets
It sounds simple and obvious, but when you start to get serious about football betting, it's imperative you understand all the markets that exist. After all, failure to do so leaves you open to making silly mistakes, as well as missing great opportunities to make money. 
Whilst the most standard market in football betting is betting on the outcome of the match, i.e. home win, away win or draw, there are countless other avenues to be explored. 
The predictions page on our site is where our expert writers highlight exciting and eye-catching matches in the coming days in each market and let our members know what it is they imagine will happen, after looking at the statistics and odds.
Markets You Should Consider
Below is a little insight into a few of the many markets available to us on kickoff.co.uk and what they mean.
Over/Under goals – this market doesn't care about who wins the match. The only thing that matters is how many goals are scored. 
Double Chance – here you cover two possible outcomes for the match result. For example, home win or draw. It's an easier bet to win, and therefore the odds are shorter.
BTTS Result – whilst this bet is similar to a match result bet, the better must additionally correctly predict whether both teams will score or not. It's a harder bet than just predicating the result and that is mirrored with the longer odds on show.  
4. Change bookmakers and take advantage of their promotions 
Whilst each bookmaker wants you to bet with them, there's no reason to be loyal in football betting. Due to the fact it's such a competitive sector, companies will try to lure you to bet with them and only them.
In order to try and build a strong connection between the bookmaker and their customers, bookmakers will offer both new and existing customers a huge range of different free bets and other promotions. It's possible to take advantage of this on practically a daily basis. If you were to remain loyal to one bookmaker, you would potentially miss out on profit from other bookies in the industry.
Additionally, odds will vary from bookie to bookie and your knowledge should tell you which of these offers will look the most appealing. Be flexible and prepared to put in the leg work. If you heed this advice and have accounts with several different bookies, keeping a record of the bets you are placing is very important, which leads us to our last tip to winning at football betting.
5. Keep a betting record 
Tracking your bets means it's impossible to falsely convince yourself of how well you're doing. 
What to record
As your 'data' builds up, you'll be able to see which bets, and which markets, are contributing most to your winnings. Here are some things to note down when recording your bets:
What bets you win and lose

The amount you stake on your bets

The overall profit or loss from each bet 

The bookmaker you use for each bet
If there is a market you are constantly losing money on, maybe leave it alone. Equally, if you're winning shedloads of bets in a particular market, consider making more bets of that nature. 
On kickoff.co.uk, as a member, you're able to track each bet that you've made and how you compare to other members. 
Written by Sasha Isaacs for KickOff.co.uk.
This entry was posted in Beginners Betting, Betting Tips