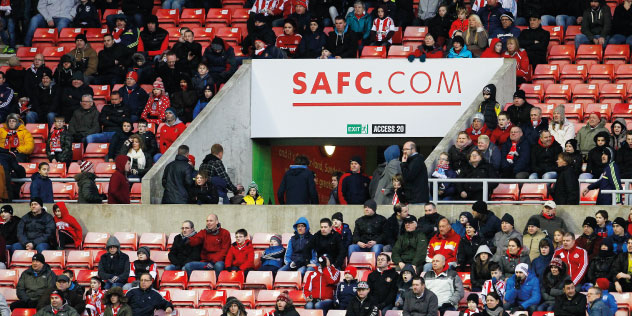 The Guide to Draw No Bet – Definition and Explanation of 'DNB'
By Sasha Isaacs - May 18th 2022
Draw No Bet (DNB) is a football betting market that removes the outcome of a draw, allowing punters to choose between two of the three eventual outcomes of a match - a Home Win (1) or Away Win (2).
How does DNB work?
When placing a bet on the result of a match of football, there are three possibilities: Home Win (1), Draw (X) or Away Win (2). In the Draw No Bet market, you can bet on a victory for the home side (1 DNB) or away side (2 DNB), meaning that if the match finished as a stalemate, your bet neither wins or loses and your stake is refunded.
As a consequence of removing the option of a draw, odds in this market are ordinarily lower than those in the 1X2 (Home Win, Draw, Away Win) market.
What are the three outcomes of a bet in the DNB market?
The team you selected Wins – Bet wins
The team you selected Draws – Stake is returned
The team you selected Loses – Bet loses
The DNB wager has been consistently growing in popularity among risk-averse and savvy betters, with many football punters underestimating the likelihood of a draw at the final whistle, with roughly one in four matches ending in this manner.
Now you know what DNB means, let's have a look at when the best time is to place this kind of bet over the traditional 1X2 market.
When to use a DNB
The lower odds on offer in this market for the match favourite to be victorious may not be too appealing, but the underdog's odds may catch your eye, especially with the added incentive of not losing your stake if the match ends in a tie. This market is perfect to use when a punter wishes to back a team to win, but wants a little insurance, in case they don't manage to get the three points or go through to the next round.
As with each betting market, there are several things to consider before placing a bet.
Our expert writers at kickoff.co.uk spend their time looking at which matches, all around the world, would be worthwhile to bet on in this market, using a huge array of statistics which are available on the site. The kind of things worth looking at when deciding whether a match is worth a DNB bet, as well as the kind of things that our expert writers look at before suggesting matches on our prediction pages are listed below. In this market, it's possible to categorise what needs to be thought about into two different categories:
When to place a DNB based off team's form:
When a team doesn't lose, or win, many matches, and often draws.
When a team is in good form, home or away.
When a team loses key players to injury or suspension, especially at the top end of the pitch, they may play for a draw.
When a team with strong attacking stats plays a team with weak defensive stats.
When to generally place a DNB:
When a team lower in the division boast a good record against teams above them.
When a team from the top of the league plays another team performing well, they may be happy to settle for a draw.
When a team appoints a new Head Coach, so it isn't immediately obvious how they'll play.
When a team plays defensively and doesn't go for the win, it's useful to remove the draw.
As explained in a prior blog, the Double Chance market is similar to this market, as the better is picking between two of the three possible outcomes rather than one. These markets add a higher level of security, at lower odds, which may be seen by some punters as a positive. More advantages to this market are explained below.
Advantages of DNB
Stake Insurance
If think of yourself as a risk-averse better, this market is perfect if you want a safe betting option. The DNB market a great market for different types of better, from novices to veterans, as if a draw occurs your original stake will be returned, so it is as if a bet wasn't made in the first place. Even the most experienced betters appreciate this type of low stress bet occasionally.
Backing defensive teams
Generally, and in contrast to the point above, if you fancy a real punt, DNB is a good market to pick the underdog and more defensive teams, with good odds guaranteed if you were to win.
As an example, let's say that Tottenham were travelling to face Burnley, and you fancy The Clarets to upset The Lilywhites. If Tottenham won, no one would be too surprised. If Tottenham couldn't break the Clarets down, and the game ended goalless, the money you bet would be returned to your account. However, if Burnley were as strong defensively as they have displayed many times of late at Turf Moor and nicked something on the break or from a set piece, you'd be thrilled.
Conclusion
The Draw No Bet market is a great way to protect yourself in football betting. Those football betters who have patience, and want a safer type of bet, can use it as a great betting strategy to gain little wins and potentially eradicate a number of loses.
Written by Sasha Isaacs for kickoff.co.uk
This entry was posted in Beginners Betting, Betting Tips