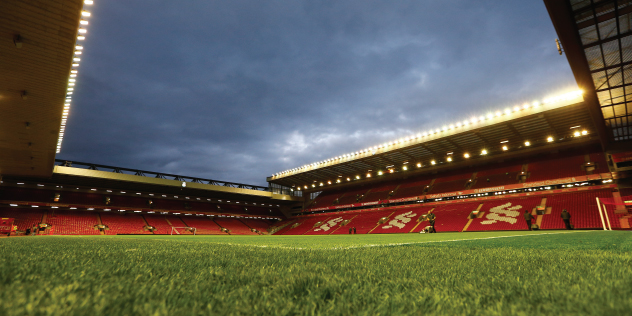 What are the Best Bets to Make in Football?
By Sasha Isaacs - May 19th 2022
If you're just getting into football betting, or are fed up with losing bets, some markets offer a higher probability of being successful. Below are some of the best bets to make in football:
Over or under goals
What makes these bets better?
Although these markets will often have lower odds than trickier bets, meaning it's more difficult to gain big profits, there's a higher likelihood you'll win, which is ultimately why a punter places a bet in the first place. You can think of these markets as low risk, low reward.
Why bet in these markets rather than more complicated ones?
One successful bet in a more difficult market could be worth more than several wins in a straightforward market. However, if your intention is to make money from football betting, as is certainly assumed, it makes sense to lean towards the easier side, especially if you're learning the trade. It's a safer strategy, with the punter likely to be successful more times than not, being up financially in the long run, which is the of course the aim.
Let's take a deeper dive into the best markets which should bring you more, if somewhat unspectacular, wins.
1. Over/Under Goals
Offered by the vast majority of bookmakers, this market allows the better to make an assumption on whether a match will have more (over) or less (under) than a certain number of goals, without needing to be specific about which team wins, draws or loses. This type of bet belongs to a group of 2 way bets, meaning as there are just two outcomes, yes or no, the chances of a bet being successful are especially high.
On kickoff.co.uk, our expert writers look at the odds, statistics and patterns for six over/under markets, and choose which matches in each particular market catch the eye and are worth a punt. These are:
If a punter chose to bet there would be over 0.5 goals in a match, just one goal would need to be scored over the 90 minutes for a win. This is seen as a safe bet, as just one in every 13.5 games end in a goalless draw. Conversely, a football better may choose to bet on under 5.5 goals. Whilst the odds may be low, the chances of six goals being scored over 90 minutes are slim, so a win would look promising.
Over/under in the first or second half
If a football better enjoys a flutter in this market and is after something more challenging and exciting, it's possible to bet on over/under X number of goals in either half. This type of bet could be beneficial if you envisage a team to come flying out of the blocks, or perhaps if two strong defensive teams face off. As these bets impose a specific time limit, the odds are shortened, meaning higher returns if their won.
2. Both Teams To Score
As with the over/under goals market, both teams to score is a 2-way bet. So, if a bet is made on both teams to score and they do, it's won. If one team manages to keep a clean sheet, the bet is lost. Another comparison it shares with the over/under goals market is the order of the goals and the time they're scored mean nothing. It's worth noting that this market, as with many others, apply to the first 90 minutes of a match, unless specified by the bookmaker.
BTTS: Yes is a good market to bet on if two aggressive, strong attacking sides face off, with BTTS: No favourable if a side that struggles to hit the back of the net plays a team with a strong defence.
There are many different variations to the BTTS market which betters may choose to bet on if they wish to add heightened tension to their play. Some of these are listed below:
BTTS & X to win: whether both teams will score, and who wins the match. The odds for this market vary, depending on the odds that the team is to win the match, as well as the odds of BTTS.
BTTS in the first half: whether both teams will score in the first half. As this bet is settled after half the playing time, the odds will be considerably higher than the odds for BTTS in the whole 90 (plus injury time).
BTTS in the second half: whether both teams will score in the second half. For example, if a match is 1-1 at half time and the final score is 2-1, that means only one team has scored in the second half.
BTTS & over/under X Goals: whether both teams will score and whether there are over/under a particular number of goals. This BTTS market is a combination of two of the best football bets; BTTS and over/under.
3. Draw No Bet
Unlike the markets already discussed, the draw no bet market does depend on the outcome of the match at the final whistle. This market removes the outcome of a draw, allowing punters to choose between two of the three eventual outcomes of a match - a home win or away win. As a consequence of removing the option of a draw, odds in this market are lower than those in the 1X2 (Home Win, Draw, Away Win) market.
This can be seen as one of the best bets to make in football, as if the match finishes as a stalemate, the bet is neither won or lost, and the stake is returned to the better, as if nothing happened in the first place.
When to use draw no bet:
The lower odds on offer in this market for the match favourite to be victorious may not be too advantageous, but the underdog's odds may catch your eye, especially with the added incentive of not losing your stake if the match ends in a tie.
In this market, it's possible to categorise what needs to be thought about into two different categories:
When to place a DNB based off team's form:
When a team is in good form, home or away.
When a team loses key players to injury or suspension, especially at the top end of the pitch, they may play for a draw.
When a team with strong attacking stats plays a team with weak defensive stats.
When to generally place a DNB:
When a team lower in the division boast a good record against teams above them.
When a team from the top of the league plays another team performing well, they may be happy to settle for a draw.
When a team appoints a new Head Coach, so it isn't immediately obvious how they'll play.
If think of yourself as a risk-averse better, this market is perfect if you want a safe betting option. Even the most experienced betters appreciate this type of low stress bet occasionally. A comparable market to this is double chance, the merits of which are highlighted below.
4. Double Chance
Double Chance is a market where the punter can back two of the eventual outcomes with a single stake. The odds in this market are low due to the higher chance of your bet coming in, with just one result at the final whistle resulting in a lost bet. Given the low risk of this market, some are intrigued as to why it's not more popular.
It's one of the best bets for punters who are just finding their feet in the world of football betting, as well as risk-averse betters, who are conflicted to what the final score of a selected match may be. It can be great for high rollers too, as given the higher chances of winning your bet, there's less chance of money going down the drain.
What are the three options for Double Chance betting?
Home Win or Draw – 1X
Draw or Away Win – X2
Home Win or Away Win - 12
The most common strategies when placing a bet in the double chance market is in the matches where the better isn't sure how it'll end. Let's say you're interested in betting in a title bout, with Manchester City hosting Liverpool at The Etihad.
Hypothetically, City may be narrow favourites, depending on their form and whether Liverpool's top guns are available. Betters may therefore be more inclined to bet on Guardiola's men to win the game. However, wisely perhaps, they may be wary of The Reds blowing their opponents away, as they so often do. This is where a double chance bet becomes a lot more attractive, as if you put a 12 bet on, only a draw would result in you losing your stake.
Written by Sasha Isaacs for kickoff.co.uk
This entry was posted in Beginners Betting, Betting Tips