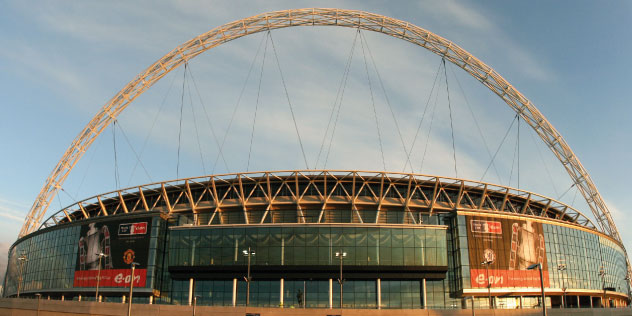 What is Win-Draw-Win betting?
By Sasha Isaacs - May 20th 2022
A Win Draw Win bet, which in the football betting world may also be known as Match Result or 1-x-2, applies to the outcome of the football match that you have chosen to bet on. For this bet, you can choose between three potential outcomes. These are:
Home team win
Draw
Away team win
When there's a huge match kicking off, let's say for example the Champions League Final, some not so frequent betters may, for instance, place a wager on a 2-1 score.
At the end of 90 minutes, the referee blows his final whistle, and the score is 1-1. During extra-time, they're jumping, screaming and running around the room like crazy, as the winner is slotted in the 119th minute. However, when they log into their betting account, they see the bookies haven't paid them out. Why? Because the bet was on the result after 90 minutes, which was 1-1, making this a losing bet.
It is of vital importance when placing this type of bet to know that most of these bets are settled when the referee blows for full time. Unless it's otherwise specified, you should assume that your bet is a bet on the first 90 minutes of the match, including the additional time the referee adds.
Why is Win Draw Win so popular?
There are several reasons why the Win Draw Win market is the most bet on market in football and so consistently popular. Some of the reasons are listed below.
Great for beginners - As there are just three options to this bet, it's a straightforward one to get your head around. This means it a good market for beginners just starting out in football betting, as well as casual football fans, who don't really follow the sport and put on the occasional punt.
Easier to predict – When placing this type of bet, you can only bet on the outcome of the match, rather than the specifics. This can make it a safer bet, with fewer potential outcomes.
Quick bet to make - Betters can make snap decisions on who they predict to be triumphant by the end of the match. These quick decisions are most likely to come down to personal biases, as well as more informed decisions, with not much research involved. A punter would look at where a team is sat in the table, as well as their opponent. To give an example - as football fans, we know that on current form, Brentford would give Manchester United a good game. Casual football fans may just hear the name Manchester United as expect them to win.
Lucrative offers - As always in betting, there is risk involved. Depending on the circumstances therefore, it is possible to find some lucrative offers in this market. On kickoff.co.uk, there is a huge amount data available to try and find some of these coups.
Want to win a Win Draw Win bet?
As is the case with each football betting market, research is a vital aspect into choosing where to put your money. There are many areas that are worth investigation if you want a greater chance of winning some money. Ultimately, it is vitally important to do this type of thing when picking an outcome of football matches. Hedging your bets on the underdog, for example, wouldn't always be a good idea. However, if they're playing particularly well in that moment, betting on them could help you gain greater profits.
Below are just a few things worth looking at:
How is the form of the home team? How many matches have they won, drawn or lost of late? Are they performing well at home?
How is the form of the away team? How many matches have they won, drawn or lost of late? Are they performing well away from home?
Have these teams drawn many of their matches recently?
How many clean sheets have these two teams had recently?
How are the defensive records of these teams?
Do these teams find it easy to score goals?
What are the results of the past few meetings of these two teams?
What Markets are Similar to Win Draw Win?
Draw No Bet and Double Chance are both similar markets to Win Draw Win. As will be explained in further blogs, they're both lower risk bets, which gives punters a better chance of making money.
Draw No Bet differs to Win Draw Win as instead of three outcomes to choose from in a match, it is just two, either home win or away win. If the match ends in a draw, your stake is returned.
Double Chance allows you to cover two of the three possible outcomes of a football match, as opposed to Win Draw Win, which covers just one outcome.
Written by Sasha Isaacs for kickoff.co.uk
This entry was posted in Beginners Betting, Betting Tips