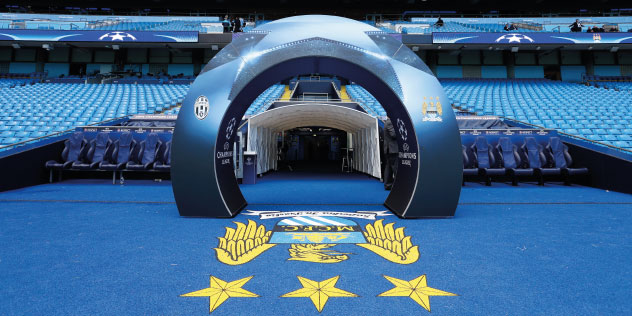 Betting Over 0.5 Goals – The Complete Guide
By Ashley Salek - Jun 1st 2022
The very nature of sports betting, especially football betting, is unpredictable. There are, however, a few football betting markets that have a higher chance of a win than others. The Over 0.5 Goals market is one of these. 
Although some football matches do end in a 0-0 draw, more often than not one team scores at least one goal within the 90 minutes. That is all that is required to win a bet in the Over 0.5 Goals market. 
What is the Over 0.5 Goals Market?
The Over 0.5 Goals market has much higher chances of a winning bet than most other football markets, which in turn means the odds are lower. When betting on Over 0.5 Goals the better will put in a stake wishing there to be at least one goal scored during a selected match. 
Regardless of the final score, the punter will win the bet as long there has been at least one goal scored in the match. The only circumstance in which it's possible to lose a stake in the Over 0.5 Goals market is if the match finishes goalless.
As with the majority of the markets in the world of football betting, the Over 0.5 Goals market ordinarily includes the first 90 minutes of a match, including injury time in the first and second half, unless the bookmaker makes it known that extra-time is included in the bet. 
Why is Over 0.5 Goals such a Popular Bet?
As previously mentioned, the chances of winning on an Over 0.5 Goals bet are significantly higher than most other betting markets. 
Between 5 and 10% of the matches in major European football leagues, including the Premier League, end with a goalless draw, so there is a 90 to 95% chance of winning this bet. Naturally, this higher chance of success is appealing to punters, especially those who are more frequent gamblers. 
Here are some intriguing figures from the 2015/16 season regarding this particular market:
PSV - No games ended 0-0 all season.

Real Madrid - Played 32 consecutive games without 0-0. 

Liverpool - No home games ended 0-0. 
Another bonus of Over 0.5 Goals markets is that almost anybody can confidently place a wager. This type of market doesn't require a huge amount of football knowledge. 
Goals from both teams in the match count towards the winning bet. Placing an impartial wager every once in a while can be fun, instead of hopelessly betting on the team that the punter supports.
The better isn't required to anticipate a goal from a specific team and there isn't an overall goal limit or threshold. All the better just need to have an inkling that at least one goal will be scored within the 90-minute match - simple enough, right?
How to Bet on Over 0.5 Goals 
Having a betting strategy figured out is always better than going in completely blind, especially when the odds are so low in this particular market, so it's important bet on an encounter between two sides who are typically high scorers. This gives the punter a greater chance of one goal being scored and therefore a greater chance of taking home some winnings. 
As with each football betting market, some research should be done into the stats of each team, their track record, and the individual players. Strong attackers and weaker defenders mean it's more likely for a goal to slip through the net.
If a better fancies taking some advice, check out the prediction pages written by expert writers on kickoff.co.uk. These well-versed football betters spend their time looking at all sorts of statistics, patterns, and head to head records of matches in over 30 leagues around the world to find the greatest odds on offer. 
Odds on the Over 0.5 Goals market might mean odds as low as 1.5, which some people may argue is a pointless amount to place a wager on. However, if research is done, statistics are checked, game history is studied and a sure-fire win looks good, winning a bet is always a boost and it's always promising to have a bit of extra profit in your pocket.
But remember, nothing is 100% certain in the world of football betting. 
Trust the Tipsters 
One of our most recommended and fruitful football betting tips is to let the savvier football tipsters take the reins, whilst making it straightforward to observe and copy their bet if they tickle your fancy. There's a huge football tipster community on kickoff.co.uk, made up of many professional betters as well as amateur Saturday punters.
So, if unsure where to place a wager, why not follow a tipster?
If interested in signing up to our Pro Member account, you will receive unlimited access to the site and it's easy to follow or copy tipsters. Register with KickOff here.
Fancy a Freebie? 
There are many bookmakers and betting sites who offer free bets, offers and credit to new and returning customers. We've rounded up some of the best free football bet offers out there, so make sure you check them out and take advantage whilst it's possible.
Written by Ashley Salek for kickoff.co.uk
This entry was posted in Beginners Betting, Betting Tips