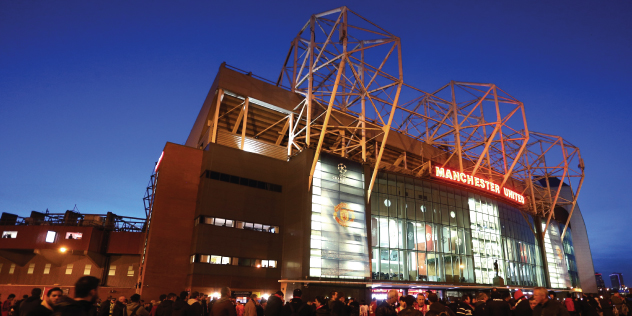 What is 'Win to Nil' in betting?
By Sasha Isaacs - Jun 15th 2022
Win to Nil is a football betting market in which a punter essentially places two bets in one: which team will win the match and that their opponent will not score a goal.
Both circumstances would need to come to fruition for the bet be paid out. Therefore, the bet would be lost if the match ended in a draw, if the other team wins, or if both teams score.
This market is a variation upon and arguably simpler than the Correct Score market, as the better is selecting the score of one of the teams at full time (0/nil). The exact score of the team backed to win is irrelevant, as long as they pick up a victory with a clean sheet.
The Win to Nil market is straightforward and easy to partake in. It can be highly profitable and could give an interesting perspective to a potentially dull affair.
Examples of a Win to Nil bet
Let's imagine that Manchester City are welcoming Premier League strugglers Watford to the Etihad Stadium. After doing research it becomes immediately clear that The Citizens thoroughly enjoy hosting the Hornets.
In their previous six home league matches against this opponent, they've scored 23 goals and conceded three. If a punter placed a wager on Guardiola's men to win to nil and the final score is 3-0, the bet would be won
What to consider before betting in the Win to Nil market
Back a strong favourite
The Win to Nil market is only worthwhile if the better backs a solid favourite. It's important to choose the strongest opponent based on current form, the quality of players on show, and the outcome of previous meetings between both sides.
The nature of sport is such that no one ever knows exactly what is going to happen, but backing the heavy favourite gives the better the best chance of securing winnings.
Research the favourite's defensive record
It's important in the Win to Nil market to consider and research the favourite's defensive record. There are some teams who score plenty of goals and win a lot of matches but have a hard time keeping clean sheets.
For the purpose of this market, it's beneficial to choose teams who are involved in duller affairs with a 1-0 final scoreline for example, as opposed to sides whose matches ordinarily finish with over 2.5 goals.
Research the opponent's attacking record
Finding out information about the favourite's defence is all well and good, but it's only half the story. It's key that information is gathered regarding the other side's attack.
Although they may be consistently losing, that may be due to problems in their defence, rather than a shortage of quality up top. For example, fans of the Premier League in recent years would know that Norwich City had a tough time keeping their opponents out, but Finnish forward Teemu Pukki knew how to find the back of the net.
Research the favourite's disciplinary record
Before placing a bet in this market it's worth checking on the disciplinary record of the side the better fancies. If a clear favourite has a knack of conceding penalties or picking up red cards, the bet may not be worth it, as these occurrences would give their opponents more chance of scoring.
Tips to win a bet in the Win to Nil market
Research recent results
Rather crucially, it's important to know how the teams facing off are playing, performance wise and results wise. How much have they been scoring lately and how much have they been conceding? How many chances have they been offering to their opponents and how many shots have they had on target?
This type of research is important as a better's subconscious may play tricks, thinking that a side is performing much better or much worse, while in fact the truth may really differ.
Research head to head results
Teams may fare better against some than others. Some sides have bogey teams, which are sides that they really should be beating but just can't. A punter wouldn't want to full into this trap, and with a little research they won't.
Research the injury/suspension list
It's vital to know who is playing in the team. A key centre half might have picked up a knock in the last training session before the match, or a key striker might have picked up a suspension through yellow cards. These types of things will make a difference when considering whether to place this type of bet.
Similarly, it's worth noting which players are in form. If a better fancied a side to win to nil but they were coming up against a striker in red hot form, maybe it would be best to bet in another market.
Don't make assumptions
As with all other football betting markets, don't bet on emotion or gut. For example, just because Manchester City or Real Madrid are playing, a Win to Nil isn't guaranteed.
Research is always needed. Our expert writers at kickoff.co.uk spend their time looking at upcoming matches from 30 leagues worldwide for matches that catch their eye for potential wins. Check out which upcoming matches look good in the Win to Nil market here.
Similar markets to Win to Nil
Written by Sasha Isaacs for kickoff.co.uk
This entry was posted in Beginners Betting, Betting Tips