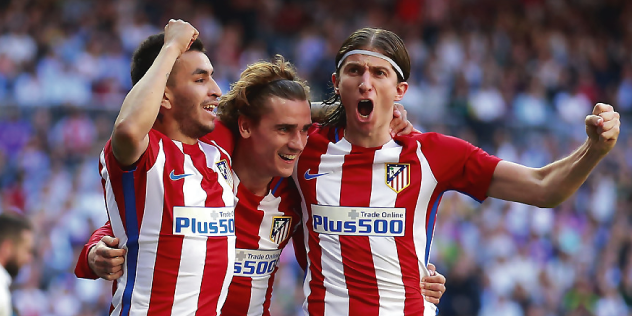 Betting Exchange Explained: What You Need to Know
By Ashley Salek - Sep 10th 2019
A betting exchange is where punters bet against each other, rather than bookmakers.
Bettors can choose from a variety of sporting events, including horse racing, but it's particularly popular in football.
New to the idea?
We thought we'd clear a few things up to help you get your head around it all. Here's a closer look at how it works and what you need to know.
What is a Betting Exchange?
So, how does exchange betting work?
Put simply: it's where bets are layed and backed by individuals.
Back
If you back a selection (e.g. team to score first) you're betting that it will win. This works the same as traditional bookmakers.
Lay
Fancy playing the role of a bookie?
When you 'lay' bets, this is where things differ slightly from standard betting. Here, you are the bookmaker. Therefore, you take the stake and hope the bet loses.
How Does It Work?
Betting exchanges have changed the face of the industry, revolutionising how bookmaking and sports bets work. Anyone who wants to bet can now do so person to person.
Here's a round-up of the important information and finer details you need to know. However, be aware that different terms apply each time.
Exchanges make money through charging gambling commissions - not profit margins
You bet against other football fans
Nobody knows who they're betting against, which means your privacy is secure
There's always a choice of odds, which change as more people back bets
In most cases, you can bet on everything a bookmaker offers
How Do Exchanges Differ from Traditional Betting?
At a first glance, betting exchanges work in very much the same way as the traditional method.
However, there are a number of differences with exchanges, both compared to online betting and bet shops.
Making Money
Exchanges make money in a very different way to bookmakers.
If the customer's bet wins, bookies usually offer up their own money. When it comes to an exchange, this doesn't happen. Instead, exchanges rely on bettors backing and laying bets against each other. Who wins or loses doesn't matter.
Everyone who bets is charged a commission fee (a percentage of estimated winnings). The exchange itself is at no risk of losing money, but charges between 2%-5% commission instead.
In-Play
With an exchange, you have the chance to reduce losses or potentially increase profits. You can react to what's happening accordingly. Many exchanges start after a game has already begun.
Better Odds
Spanning across a range of markets, such as win draw win and first goal scorer, you can find some attractive odds here. Exchanges often offer more lucrative winnings than standard betting.
This is because it's a free market and punters can set the odds themselves. In fact, exchange odds are around roughly 20% higher. For those looking to make long-term profits, this makes the task much easier.
Bonuses
Using free bets and offers to obtain a low-risk profit is a good tactic when placing any football matches bets. However, it can be particularly advisable when it comes to exchanges, you give yourself a good chance of a low-risk bet.
Betting Exchange Sites
Betting exchanges offers differ depending on where you go. Here are some of the best sites you can use:
Betfair
Betfair is the largest betting exchange site - and the pioneer of the practice. Here, you'll find the greatest number of markets and a constantly improving site. They even merged with Paddy Power to become the biggest gambling company in the world.
Ladbrokes
Ladbrokes has its own betting exchange system, featuring a range of sporting events. Here, punters can back and lay bets on all major football events.
Smarkets
Promising great odds and low commission, Smarkets has risen to popularity in recent years. You can bet on everything from Premier League matches to La Liga games. It's known for its liquidity and diverse selection of markets.
Become a Kick Off Pro
Following top football tipsters is a great tactic when trying to make consistent, long-term profits. At Kick Off, you are the tipsters.
Not only can you see where punters have had their success, and make that success your own, you unlock numerous benefits.
This includes pro betting stats, algorithmic predictions and form roll-overs.
Tempted yet? Sign up to become a Kick Off pro.
This entry was posted in Best bet articles