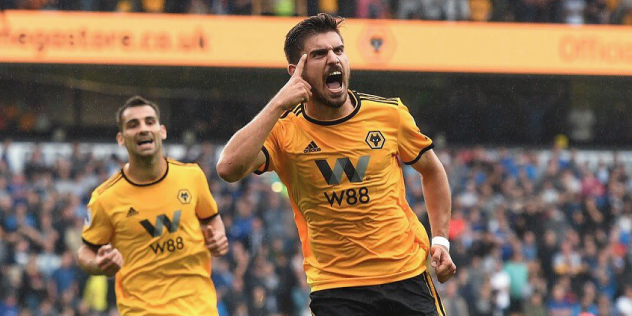 Tipsters Tricks: How to Avoid Football Betting Mistakes
By Ashley Salek - Oct 11th 2019
There are a number of common betting mistakes made by punters.
From emotional decisions to not taking advantage of offers and deals, the list of examples is a long one!
However, there are ways to avoid falling into the same traps as others.
1.Ignoring Tips & Predictions
Too many punters place their bets blind, without looking at predictions to point them in the right direction.
This can lead to unnecessary losses.
How to Avoid It
It's simple - free football tips are a huge asset to any punter.
There's no way of knowing how to win football bets every time, but using tips to your advantage can give you the best possible chance.
Always ensure the predictions you follow have been updated recently and pull information from a range of stats. This includes current form, away/home history and defence vs. attacking statistics.
Nothing is set in stone in football, but following today's football tips is a good strategy.
2.Always Betting on the Most Popular Teams
The more punters betting on something, the shorter the odds are usually.
It's advisable to bet on the teams you know the most about, however, you might be reducing your chance of making high, long-term profits.
How to Avoid It
Look beyond the really popular teams, for example those in the Premier League alone, and build up your knowledge of others.
More media coverage doesn't necessarily mean better odds! You can find high-value bets for games, players and teams that might go slightly under the radar. Betting in the lower leagues has its advantages!
This doesn't mean you can't bet on the popular teams ever. But, it does mean that you should consider your long-term strategy.
Do your research on other teams, looking closely at their defence and attacking stats. This can help you find more lucrative odds.
3.Not Taking Advantage of Offers
Far too many punters look past their chance to make money at the bookie's expense.
How to Avoid It
From free bet offers to enhanced odds, there are a number of different deals out there. These can help you profit more while spending less - it's a win-win!
Always take advantage of the offers available to you. Particularly for new customers, bookmakers often have sign-up offers or other deals that can be hugely profitable.
4.Ignoring Football Tipsters
Football tipsters give you the chance to make others' success your own. However, many bettors don't utilise this.
How to Avoid It
Follow winning tipsters to see which markets they've had their success in, as well as their bet slips. You can even copy their entire slip - so that when they win, you win too!
All tipsters are tracked and ranked in our leaderboard.
5.Mistaking Routine for Strategy
Many punters fall into the trap of becoming comfortable in a routine and assuming this is a strategy. They'll have success once and get tempted into sticking with the same plan. This could be always betting on the same market, for example.
However, routine often leads to low returns.
How to Avoid It
Keep on top of the changes occurring in football and make sure you adapt accordingly. Ensure you know what's happening with games, teams, players, etc.
Don't be afraid of trying something new - routine is boring and can cause you to stagnate.
6.Misunderstanding Risk vs. Reward
Higher odds can be tempting - but the bets are sometimes unlikely to succeed. Bookmakers use them to lure in bettors, and too many part with their cash without properly thinking things through.
Many bets are high risk, with the promise of reward extremely low.
How to Avoid It
Don't get swayed by odds - always consider if they're actually realistic. The trick is learning to balance risk and reward.
Some tips may not make you a fortune, however they have a good chance of coming through. Meanwhile, some will be able to make you a lot of money, but come with much a higher risk.
You need to weigh up the chance of loss vs. profit.
7.Betting Emotionally
Emotions often result in losses, with punters backing their own teams even though there's very little chance of them winning.
How to Avoid It
Accept that sometimes you'll face losses, it's the nature of the game. Try to always bet with your head and not lead with emotion - this can ensure you make the right decision.
Many people choose to avoid betting on their own team altogether.
8.Not Researching Bookmakers
Sticking to one bookmaker can mean you miss out on sign-up offers, or better odds elsewhere. It's easy to stay with what you know out of familiarity, but not always a profitable decision.
How to Avoid It
Shop around, there are a number of good betting sites out there, each with their pros and cons. Do your research to help you make the right decision for you.
Look at a range of different factors, including:
The website
Payment methods
Reviews
Reputation
Sign-up process
Unique features
9.Sticking to a Losing Strategy
No tactic or strategy works every time, so avoiding a losing one can be tough. But, many punters stick with a method that lets them down time and time again.
How to Avoid It
Don't be afraid to try something new. If a strategy lets you down once, it doesn't mean it will again, but ensure you're aware of it. Should it keep happening, make sure you change things up to avoid long-term losses.
Become a Pro
Want to give yourself the best chance of winning football bets? Sign up with KickOff to get unlimited access to our tips and predictions. You'll also have the chance to copy and follow prolific tipsters.
Tempted? Getting started couldn't be easier. Register below.
This entry was posted in Best bet articles