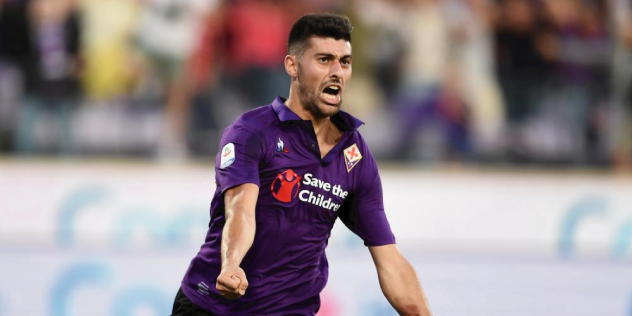 How to Bet Intelligently – The Smart Betting Guide
By Ashley Salek - Jun 11th 2022
Sports betting can be one of the best ways to have fun while pocketing a profit in the process.
But, there's a bit more to it than that. It's important to make sure you're betting smart at the same time.
Unsure how that's done? There are some tips and tricks of the trade you should know about.
Here's a look at how to know you're betting intelligently.
Bet On Markets and Teams You Know About
When it comes to backing a sporting event, the more you know, the better. If you want profitable football betting, you need to apply a little strategic thinking.
The more you know about a particular market, or a team's current form, the better. So, try to avoid punts for second-division games in Chile.
Never bet on a sport or game you don't understand. If you do, it's likely your chance of winning will decrease.
Instead, play to your strengths. Perhaps you have a good knowledge of the both teams to score market and the BTTS meaning. Or, maybe you've been closely following Premier League matches and know them inside out.
Whatever it is, use it to your advantage. Should you need to back a market you know little about, copy a football tipster - when they win, you win too!
Don't Back Your Own Team
Betting intelligently means applying your head and not your heart. Emotions have no place where placing a stake is concerned.
This doesn't necessarily mean you have to bet against your team. But, it does mean knowing when not to back your team (money-wise).
A little impartiality can go a long way. Clouded decisions are usually unlikely to be profitable and can leave you out of pocket.
Check Form Stats
Never bet blind - always do your research. Big names like Real Madrid can sound like a sure bet, but can let you down if they're having a torrid run of form. Nothing is fixed in football!
Look at all the stats to help you make informed betting choices, including:
Home/away record
Attacking statistics
Defence statistics
Current form
Match history
There's no way to know how to win football bets. However, doing your research can give you the best chance of success. Take advantage of all available free football tips and predictions to help you along the way.
Also, don't forget to check live football scores as well!
Look at What's Changed Since Previous Outings Between Teams
Take a close look at the two teams before parting with your cash.
What was the result last time? Note whether there have been any major transfers or managerial changes since. Also look at how the teams have been performing this season.
This should heavily influence your decision on who to back.
Where is the Match Being Played?
Some stadiums (like Anfield) are fortresses, making it extremely difficult for other teams to come in and secure a winning result.
Also, bear in mind that teams are at an advantage when playing at home.
Where the game is being played isn't the be all and end all, however it can play a role.
How Do Your Odds Stack Up?
You should always look at value, particularly when it comes to finding the best way to bet on football accumulators.
Are you adding games to your acca which don't actually offer much to increase your odds? If so, reconsider your betting strategy.
Use football accumulator tips to help you build a strong acca.
Don't Bet On the Early Kick Off
Are you sure you want to bet on the early kick off?
Nothing is set in stone in football - so there are no guarantees. If you back the early kick off and the worst happens, your bet is done before it fully got started.
What Competition is Being Played?
Teams perform better in different matches. For example, early FA/League Cup games may see big teams playing their reserve players. This makes matches against lower teams a more even battle than you may initially think.
Again, research is key.
Don't Be Afraid to Lose
Wallowing in loss is the quickest way many bettors fall into a series of bad bets. It can cause you to make ill-judged, snap decisions that result in further loss.
Instead, understand the nature of the game and accept that sometimes the team you back will lose. Bounce back from losses rather than letting them defeat you.
Become a Pro
Want to win like a pro? Time to become one.
Register with KickOff to receive unlimited access to our tips, predictions and stats. You'll also receive the chance to follow and copy other tipsters.
Ready to unlock the benefits? Getting started couldn't be easier. Sign up below.
Written by Ashley Salek for kickoff.co.uk
This entry was posted in Beginners Betting, Betting Tips