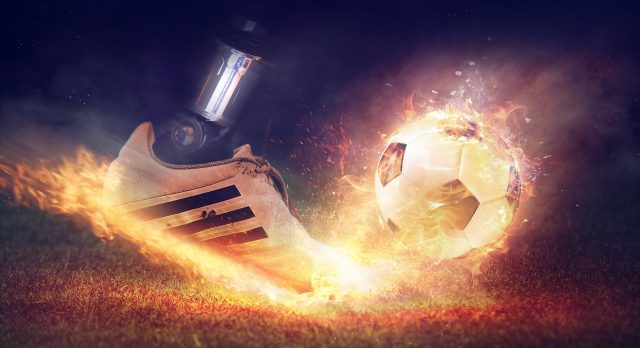 What is an Acca and How Does it Work?
By Ashley Salek - Jan 29th 2020
There are many types of football bets, Half-Time/Full-Time bets, Total Goals, First or Anytime Goal Scorer and beyond, there are many ways to place your money. One of the most popular types of football bet is an 'Accumulator', which you might have seen advertised in the bookies by its shortened term, 'Acca'.
Accas are popular with punters because they have the chance to flex their knowledge of the whole league, rather than just one or two teams. But, if you're still wondering 'what is an accumulator bet and how do they work?' we're about to explain in detail.
Football Accumulator Bets Explained
An accumulator bet is a single bet comprised of multiple selections, which is a minimum of four but commonly many more. All of the selections on your betting slip must come true for you to win the payout. 
When you have four or more selections on your slip, the odds of each are combined and the potential winnings accumulate thick and fast as each selection wins. The accumulated odds on accas are extremely hard to match on standard sports betting. 
The higher the number of selections you make, the more accumulated odds you will have but your chances of winning will be lower. Accas can have huge winning payouts when successful.
Another appeal of accumulator bets to football tipsters and enthusiasts is the excitement of having multiple bets on many football matches happening worldwide. Accas are extremely popular during peak football seasons, especially when significant events are in play, such as the Premier League or the World Cup. 
In peak season, you can have up to 40 matches kicking off at any one time on a Saturday afternoon. Having multiple bets in-play is a thrill that many football fanatics can't get enough of – especially if their potential winnings are massive. 
How Does an Accumulator Work?
So, what are the logistics of an acca… 
For each individual selection that you make, the odds are multiplied by the next meaning your accumulated odds can be huge. The more selections you make, the bigger your forecasted winnings are. This does mean accas are harder to win as EVERY selection must come true. 
If you place a 6-team acca bet, and only 5 of the teams win their matches, you lose the bet. Its tough luck, but sometimes it pays off. This is also the exact reason that an accumulator is one of the tensest but most thrilling of the bet types.  
How an Acca's Odds are Calculated
Punters who are new to this type of bet sometimes think the odds and winnings are difficult to calculate due to the multi-selection. You can use a betting calculator if you wish, but it is pretty easy to work out for yourself.
So, how are accumulator odds calculated manually?
For example sake, we will show you how to figure out the odds of an acca using the five selections below:
Leicester to beat Chelsea – 6/4

Liverpool to beat Southampton – 1/4

Manchester Utd to beat Wolverhampton – 4/9

Crystal Palace to beat Sheffield United – 8/15

Tottenham to beat Manchester City – 6/10
Most bookmakers can give you the fractional prices as decimals and you will be able to covert on exchange sits if you are online accumulator betting, but just in case you need to work this out yourself, the calculation is straightforward; divide the fraction within itself and add one.
So, for Leicester to beat Chelsea, the calculation is: (6/4)+1 = 2.5

Liverpool to beat Southampton – 1.25

Manchester Utd to beat Wolverhampton – 1.44

Crystal Palace to beat West Ham – 1.53

Tottenham to beat Manchester City – 1.60
All that's left to do is multiply all of the decimal odds of each selection:
2.5 x 1.25 x 1.44 x 1.53 x 1.60 =

£10.80
For every £1 you place on the acca would return £10.80 if all selections come true.
For example, if you placed £15 and all five teams won, your winnings would be £162.
What To Write Out & Place an Accumulator Bet?
Accumulators aren't just for football, accas are popular in horse racing, tennis and many other sports. But whatever sport you choose for your first acca, it pays to have some prior knowledge. 
Back to football accumulator betting, you should take a good look at the fixtures taking place first of all. After that comes researching the form of the teams and studying the odds on offer if you want the best chance of winning big on your acca. 
When you are researching the football teams,  you should look at their form, their position in the league and players that are out due to injury, as well as the results of previous meetings of the two teams, and who is playing home or away – home teams tend to perform better!
It's worth noting that not all of your selections need to be from the Premier League, for example. If you wanted, you could make four Premier League selections, and then add other teams from the Champions League, La Liga, Serie A etc. This will help you to scope out more likely winners and enhance your chances of winning.
Written by Ashley Salek for kickoff.co.uk
This entry was posted in Accumulator, Football Tipsters